Time for reflection
As the months turn cooler, we notice nature begins to retreat and restore. Resources are sought and supplies stowed away for use during the coldest months. When we follow the nature of the season, we can find a peace descending as we go with the natural flow of things in our environment.
This is a lovely time to reflect on your health and your relationship with your body. Are you aware of how you breathe? What foods does your body appreciate and find resourcing? Which activities nourish you and bring joy to your life? Taking time to reflect on these things can enable a deeper connection between the body, brain and emotional health.
Treatments such as Acupuncture, Bodywork and Reflexology provide us with time and space to tune in. We take time to address issues/pains/discomforts that may have built-up over a long time and find new and sometimes surprisingly easy ways to bring relief - from both pain and emotional discomfort.
Wishing you wellness in the months ahead,
Sue and Paul
"In life, as in music...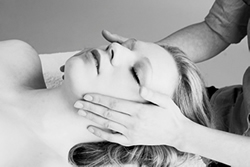 ...the rests are as important as the notes."
APPOINTMENTS
We are always happy to chat to you if you are unsure which of our treatments might suit you best. Give Sue a call for advice on:
077 468 900 48
When you arrive for your appointment, simply take a seat in the waiting room and your practitioner will find you there at your allocated appointment time.
Community Clinic
Paul is enjoying the social and community spirit at the Acupuncture Community Clinic here on Thursday afternoons! This is an opportunity for all to receive Traditional Chinese Acupuncture with one of most highly qualified practitioners in Edinburgh. The Acupuncture Community Clinic gives you and your family and friends a more affordable option - please click the link below to learn more:
www.tnhc.biz/Community Clinic.htm
~Please always mention the 'Community Clinic' when booking, or your slot will be booked and charged at the normal Acupuncture session rate - thank you!