Clinic move
Exciting times ahead - the Natural Health Clinic is on the move - please check back here towards the end of May for an update. Some of you will be aware that the Meadowbank Sports Centre and grounds (including our lovely little clinic) is scheduled to be demolished and replaced by a new sports centre and housing development. We will be on the move and are currently busy getting things ready for you all!
It's a lovely opportunity for us all to take stock and think about our priorities for the warmer months ahead. So whether the summer is your busy time of Edinburgh Festival madness or if this is the time you take to relax and unwind, we welcome you to reflect on the messages your body gives you and take time to listen and respond.
If we can help you on your own path to a healthier you, please get in touch!
Sue and Paul
"In life, as in music...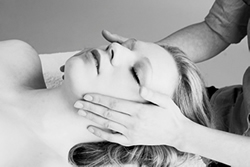 ...the rests are as important as the notes."
APPOINTMENTS
HOLIDAY DATES FYI:
We are on annual leave 18th May - 29th May. We intend to switch off mobiles and leave emails until we return to work Monday 29th May :o)
We are happy to chat to you if you are unsure which of our treatments might suit you best. Give Sue a call for advice on:
077 468 900 48
When you arrive for your appointment, simply take a seat in the waiting room and your practitioner will find you there at your allocated appointment time.
Community Clinic
Paul is enjoying the social and community spirit at the Acupuncture Community Clinic here on Thursday afternoons! This is an opportunity for all to receive Traditional Chinese Acupuncture with one of most highly qualified practitioners in Edinburgh. The Acupuncture Community Clinic gives you and your family and friends a more affordable option - please click the link below to learn more:
www.tnhc.biz/Community Clinic.htm
~Please always mention the 'Community Clinic' when booking, or your slot will be booked and charged at the normal Acupuncture session rate - thank you!